Psychic Predictions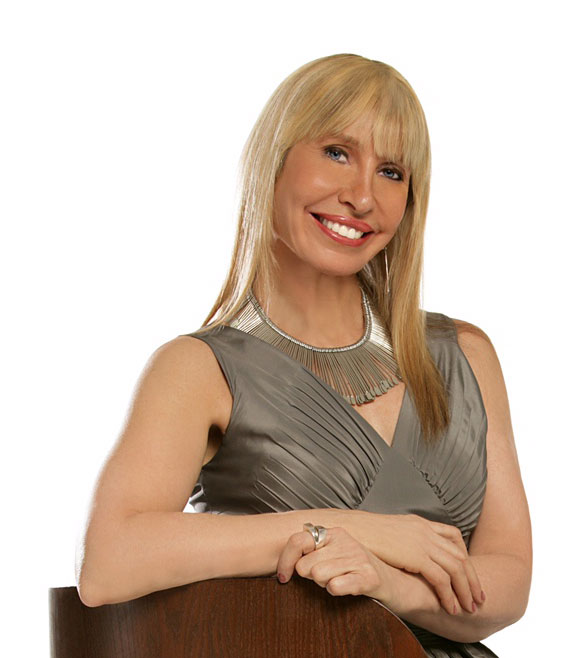 2018 Predictions
Celebrity Gossip and More
Khloe Kardashian runs away to live off the grid in an undisclosed place that is located in a mountainous region away from the limelight. Her mother, Kris, will then produce a show called "Searching for Khloe."
Wedding bells sound for J.Lo and A Rod! Opting to elope in a secret ceremony on an exotic island beach under a romantic full moon. The Seychelles or an island in the South Pacific are contemplated.
Tim McGraw and Faith Hill break up and part ways. The melodramatic country music lyrics reflect their deeply saddened and grief stricken feelings.
Gorgeous actress Sophia Loren, shining in the limelight, produces a sexy and new work out video as well as a book revealing ancient Italian beauty secrets and how to grow ageless.
Marilyn Monroe's long lost daughter reaches out and grabs attention in a legal legacy lawsuit to obtain the rights of the entire empire belonging to her infamous mother.
Hot singer Harry Styles falls unexpectedly for a glamorous gal pal, while intertwined in a love triangle.
Sienna Miller and Brad Pitt become starry-eyed for each other, then suddenly, Brad falls for a much younger babe who catches his eye and breaks Sienna's heart. While behind the scenes, Angelina strategically devises a plan to block their romance.
Brad Pitt will become engaged to a famous European socialite, often spending much of his time in Monte-Carlo gambling and cruising around the French Riviera in his custom designed Ferrari. Angelina rebels by running off with a "James Dean" type motorcycle bad boy.
Snoop Dog becomes a father of twins.
Taylor Swift shacks up with a brainy science genius type who plays music as well. She declares, "He's smart yet creative, so he really gets me. I'm in love!"
Actress, singer, and animal activist Doris Day will be in the limelight about her interesting life, the ups and downs, and her animal activism. She will be honored in a beautiful way.
Following her P.R. internet mishap, comedian Kathy Griffin will be invited to host a rival CNN New Years Eve Celebration Special.
Reese Witherspoon wins a superb acting award.
Jennifer Lopez acquires an acting nomination.
A National Enquirer channel and cable network launches. The ratings are through the roof. Filled with gossip, gab, glamour, fashion, flair and fun!
Barbra Streisand or (Babs) and Lady Gaga will star in a captivating Hollywood film together.
Oprah Winfrey will open a chain of hair salons focusing on the health of hair, natural products, hair care, "no-blo" instead opting for giant rollers and old school hair dryers, natural dyes and upkeep.
Justin Bieber proposes to Selena Gomez and then they break up a day before the wedding. She's a runaway bride.
O.J. Simpson's new reality series "I'm Innocent" finds a love interest and is suddenly engaged to an eye catching want-to-be starlet.
2018 scandals and controversy over the intimate contacts with Harvey Weinstein and how many of the stars careers advanced because of the regretful experiences that they had with the media mogul director. Albeit, would their careers of advanced if they denied him? Do the celebrities that refused him, then further had experienced a downturn in their careers, be revered and given another chance? Would the Oscars have to be returned? A 2018 great debate.
Actress Demi Moore will be involved with husband number 3. It's said the "third time is the charm."
Mariah Carey's beau and new manager Bryan betrays their love by taking advantage of the actress's vulnerability. Her money, finances, and career suffer because of their involvement. Ms. Carey realizes that he is gaslighting her. Heartbroken and in disbelief, a new Mariah emerges.
Madonna opens a film studio with the theme "Movies that Enlighten."
A baby bump for Kerry Washington.
The trendsetter twins Mary-Kate and Ashley Olsen develop a reality show about their keen fashion line and the interesting steps that occur along the way.
Hotel heiress Paris Hilton will be engaged to a handsome prince. Princess Paris is all aglow at her majestic fairytale wedding in the Swiss Alps.
Jay Z and Beyonce in discourse. Their relationship falters and is torn apart. Mending the wounds becomes almost impossible, yet they continue searching for a way back to the relationship they had before.
Sarah Jessica Parker stars in a new Emmy award-winning HBO series focused on the lives of several Manhattan females of a certain age.
Actress Glenn Close stars in an award-winning outerspace film. While in the midst of filming, she begins having flashbacks of a former life in another galaxy. Ms. Close begins realizing that she is on a mission to speak up about the hardships of planet Earth and how it must begin to be healed.
A remake of The Partridge Family series is developed with a teen heartthrob, much like the original actor David Cassidy, whom had sadly recently passed away.
Actress Scarlett Johansson and Saturday Night Live comedian Colin Jost exchange vows of marriage. Soon afterwards, a baby-bump appears and they live happily ever after.
Academy award winning actress Jennifer Lawrence (J Law) steals another celebrity's love interest and heartthrob. While out at a chic Hollywood party together, both women are caught in a cat fight. Afterwards, laughing hysterically, they then become BFFs and dump the cheater that exposed their claws.
New movies produced with political themes, spy films, depression era, I Rand films, a remake of the 70's film "Soylent Green," a remake of "Julius Caesar." Films with the themes of enlightenment and ones that uplift and bring laughter to the audience.
Queen Elizabeth declares Prince Charles and his wife Camilla heirs to the throne and will become the future king and queen of England, causing chaos in Great Britain as many vie for Prince William and Kate. The country is divided.
A European uprising and the British monarchy in turmoil.
Academy Award and Golden Globe Winning Hollywood Films, Nominations and Stars
Films
The Shape of Water
Molly's Game
Phantom Thread
Film Stars Don't Die in Hollywood
Just Getting Started
The Aviator
Lady Bird
LBJ
The Darkest Hour
Stars
Chloe Sevigny
Margot Robbie
Justin Theroux
Kevin Bacon
Christian Bale
Daniel Day Lewis
Reese Witherspoon
Kevin Costner
Jennifer Lopez
Idris Elba
Jessica Chastain
Jamie Bell
Tommy Lee
Sally Hawkins
Global, Financial, and Political News
A sudden, 1929 style stock market crash. Waking up in the morning to find that the ball dropped, lasting anywhere from 6 hours, 6 weeks, 6 months. After time, stocks slightly on the rise, then a roller coaster effect.
A pre-text to another that will last a longer duration.
A salmon shortage occurs.
The first tax bill does not pass. It's rather reworked and then passed.
President Donald Trump threatened with impeachment.
An apocalyptic war is in the air, hindering the focus off of politics.
A major leader in a western world country has an assassination attempt and is wounded.
An island tidal wave.
Terrorism on the high seas. Wayfarers from afar beware ships in danger.
Syria faces problems.
North Korea's hydrogen bomb missile launch.
A giant comet hits the earth.
Water rises in Manhattan.
A sacret pyramid in Gaza ignites a fear of destruction.
Russia's arsenal is so advanced that it does not compare with the advanced weaponry of the western world. The Russian military makes it widely known to not "mess with them." Cyber, space, germ and biological warfare as well.
A war over Earth's minerals and who owns them as they originated in outerspace. China and Russia owns most of the minerals in the world. Many of them in the are of Afghanistan.
Hurricanes on the uprise.
Apocalyptic bunkers for sale, some more chic than others.
The B.R.I.C. countries- Brazil, Russia, India, and China emerge in a stronger alliance for 2018 monetarily, developmental and innovative.
The Nasdaq Composites, The S&P 500, and the Dow Industrial Average rise high then suddenly fall.
Bank stocks gain.
Gold on the rise along with other precious metals.
Government bonds rise to record levels.
Chinese Yuan skyrockets.
Serious terrorism plots contained.
Water stocks are a very good investment.
The Dod-Frank Rule unravels.
Bitcoin goes gold backed.
De-regulation of the banking institutions-accelerating mass confusion.
A North Korean Ballistic Missile hits, or closely misses the U.S.
Cyber currencies segue into the abolishment of hard currencies.
A rumor that the states of New York and California would like to part from the U.S. and create their own country or become part of Canada.
Chuck Schumer and Mayor De Blasio rumor to run for President in 2020.
A California minor earthquake erupts.
Tillerson steps up in talks for President of the U.S.
The U.S. experiences a government shut down.
Home prices fall a buyers market emerges.
Protected refuge is suddenly unprotected, raising concerns with environmentalists.
New Alaska oil leases and sales.
President Trump experiencing health problems, possibly heart, prostate or stress related. Taking a healing refuge at his country club, Mar-a-Lago.
China and Russia seal the deal and engage in a relationship. A sweetheart deal, they tie the knot as leaders of world power.
Israel and Jerusalem at war, worse than prior conflicts. Egypt and Iran get involved.
Oil prices inch to higher levels.
Dollar falls to low levels. Gold rises.
Global warming accelerates causing excessive weather concerns and associated problems.
Kellyanne Conway abandons her post at the White House and moves on to otehr career goals. Publishing a tell-all book and hosting a lucrative media gig.
>Upcoming Trends, Science, and Innovations
Outerspace Real Estate investing proves chic and popular. Galaxy Real Estate Companies. A hideaway in interstellar space. Hidden cities of safety. Universal real-estate developers staking their claim. International wars on "who declared they were there first?"
Tesla launches humans into outerspace.
Anti-gravity devices in the making.
Teleportation machines are a reality.
Flying cars for purchase.
Innovative telescopes developed that are able to locate life in far away galaxies as well as orbiting alternate universes.
Space X develops galactic tours. "Fly me to the moon" becomes a reality for sweet couples on their honeymoon.
Espionage degrees the new cool career. The American spy a carbon copy of the Russian KGB.
As 2017 comes to a close, the interactions between men and women change, taking a step forward in many ways and taking a step back to the revival of the "classy gentlemen." Chivalry and respect become stylish. Romantic wooing is the new way. Deep discussions in the media on this controversy.
Serious research related to handheld devices, computers, and electronics. Radiation and the effects on the brain and the interference of radiation exposure on the energy fields of humans, animals, and the environment. Disrupting natural rhythms. The findings are severe and extreme.
Liveable radiation-free zone cities will be in the development.
Cell phone use is declared an obsessive compulsive behavior and classified as an unhealthy addiction. Learning to live with less cell phone usage is the new norm.
Typewriters are savvy again.
Hand writing is chic and makes use of the left and right brain. Children in schools return back to writing by hand.
Green communal villages. Living on the land. Interactive communities.
A supersonic privately owned railway in the works.
Book stores and handheld books are the new millennial go-to.
Women who have weak embryos and difficulties with conception no longer have to suffer. New scientific developments can change weak embryos and make them strong and healthy. They can be recharged and renewed.
UFO sightings on the rise. Extraterrestrials intervene during chaos. Extraterrestrial studies gain popularity at reputable universities, acknowledging authenticity of intelligent life beyond Earth.
Mayor de Blasio passes a smoking ban in all New York apartments.
Environmentally conscious, fashion clothing on the upswing.
2017 Predictions
Celebrities
Actress Kate Hudson and Brad Pitt make fabulous movies together and date exclusive - they are the modern day screen romance, like the classic movie team- Humphrey Bogart and Lauren Becal, everyone falls in love with them.
Bombshell J.Lo remarries and ties the knot a second time with on-again off-again Latin lover Marc Anthony. Deja-vu strikes again and off-again, they separate.
Girl next door Katie Holmes has a visit from the stork and YES, she's pregnant. Super cool actor/comedian Jamie Foxx, is rumored to be the father. Suri's tantrums are out of control, finding her living arrangements with daddy Tom Cruise more pleasant.
Comedian and talk show host, Ellen De Generes and long time mate actress Portia de Rossi suddenly split up in a lovers quarrel over Portia's infidelity with a super star male actor. Ellen left heartbroken.
Angelina Jolie dates an exotic foreign Diplomat of Royal heritage.
Angelina Jolie's ex-hubby Brad Pitt is inseparable with actress Kate Hudson.
Madonna gets hitched to husband number 3 while pursuing her long desired and hidden acting, producing, and directing career for film and network television.
America's acclaimed Oprah Winfrey runs for a seat in the U.S. Senate.
Dianne Keaton falls madly in love with long lost ex from her past.
Britain's Prince William and Princess Kate have a secret separation hoping it will revive their tattered romance. As British rumor has it, they fall back into each other's arms, only to find the Queen of ENgland in ill health. Well healed, she returns back into the limelight to continue her royal duties.
Melania Trump and son Baron jet off to visit her native country while president elect Donald Trump has an affair with a beautiful model and is caught red handed.
Helen Mirren wins another Oscar.
Amy Schumer is asked to host a major award event like the Oscars.
Beautiful Halle Berry and Olivier Martinez split for good citing marital discourse.
Tabloid Queen Kris Jenner joins hearts with a fun-loving and talented philantrhopist Texas mogul rancher, relaxing her annoying constant control over her children. Everyone is happier.
Charlie Sheen turns inward, joins a spiritual cult and claims he is now on a spiritual and enlightened journey.
Jennifer Anniston and Justin Theroux divorce, sending famous Jen into a nervous breakdown.
Kanye West is caught cheating on sex goddess Kim Kardashian. To return his infidelity with a sting, she is seen around town kissing three different beaus.
Jamie Foxx directs his first film and is up for an Academy award.
Kanye's failed suicide attempt draws front page tabloid news.
Talented Natalie Portman wins an Oscar or an Academy award.
The new film "Jackie" and the new Eastern Indian film are up for Academy awards.
The World famous magazine, The National Enquirer wins a literary award for the leader in the tabloid news industry while all the other gossip magazines followed their lead.
The Ghost of Elvis Presly returns and is sighted by his widow Priscilla Presley.
Donald Trump's secret love child appears out of nowhere.
Prince Harry and Meghan Markle become engaged and soon to wed. Queen Elizabeth objects.
International and Global Affairs
UFO sightings on the rise.
A deep recession looms in the air caused by the new laws put into place. Sometimes the negative has to take place for the good to arrive.
Hate crimes on the rise, a solution in the making.
China moves to the gold standard.
President elect Donald Trump refuses to sell assets or put them in a blind trust, causing havoc within the government system. He is confronted with the most difficult choice of his life. Either he must step down from his role as president or withdraw from his business ventures.
A major war erupts near the president's inauguration day, the changing of the guards is halted. A state of emergency is declared. President Obama remains in office with the president elect by his side.
Terrorism on the rise. War and cataclysmic earth events take place.
The Pyramids in Egypt are threatened, their frequency holds much of our Earth together.
World War Four looms in the air.
Water problems continue to arise.
Prince Charles becomes King of England.
The entire European Union collapses.
Martin Luther King's ghost haunts President Trump in the White House. A seance is the only way to communicate with the ghost to stop the hauntings.
A nuclear bomb is headed toward State Side. A controversial foreign relation is to blame.
A Trump building overseas is threatened.
The South China Seas has a serious confrontation.
Interest rates deflate the U.S. economy.
Japan in confrontation with China.
Arctic drilling of oil inflames a Russian-U.S. conflict.
More protests throughout the States against underground drilling of oil.
North Korea, Iran, and China team up and possibly Russia as well.
Russia defends controversial countries against the Western World, Putin does not back down over the president's threats.
China begins a cyber war with the U.S., hacking our electrical grid, thus power outages, ATMs out of order, computer glitches, and airline control towers shut down. Warning citizens to keep cash on had and food stocked up. Typewriters become fashionable again.
An East Coast earthquake - thankfully all is well.
A China and U.S. confrontation.
Off the grid living becomes in the now, communal housing, learning to live harmoniously with nature.
Bog banks begin to merge around the globe.
Science
Computerized implants in human beings help 90% of disabilities to become obsolete, as well as a reversal of the aging process.
Cities built are totally environmental.
Space real estate interstellar land up for sale - space cities in the making.
2016 Predictions
Presidential Candidate and real estate mogul "The Don" gets trumped in the Republican race, contemplates going solo as an independent only to find himself as a castaway at odds with his decision.
A title wave engulfs the Hawaiian Islands, devastation erupts, many are saved.
An assassination attempt is made towards a presidential candidate, a great body of water is near.
Princess Kate, pregnant with marital woes over Prince Andrew's wandering eyes, now thrice with child with hopes of a closer union.
Jennifer Garner's claws grow a size larger, she pledges revenge on her ex and succeeds. Ben Affleck ducks for cover and cozies up with a sexy starlet.
Oprah Winfrey "comes out" and confesses her deepest secrets, after being forced to take a blood test proving her alleged son's claim is legit. She accepts responsibility and broadcasts her hidden past causing ever more love and popularity amongst her fans and the general public.
Frequency of UFO sightings on the rise. Eminent alien intervention mission suspected while our world spins out of control in chaos for all the Milky Way to see.
Bruce Jenner dates a rockstar trans-gender wanna be for all the world to see.
Jimmy Fallon's inner child comes out after rehab in a tell all book, about his life story, peppered with his signature comedic flair.
Demi Moore receives a big rock from a new romance -- wedding bells ring while Ashton Kutcher runs from his current love, Milla leaving skid marks.
President Obama declares a state of emergency, authorizing him to remain in office until 2017 with the new President Elect by his side.
ISIL terrorist extremism continues - attacking the west when least expected in the US and abroad. Sleeper cells continue with weapons of mass destruction dropping from the above.
Prince Harry engaged to a famous foreign beauty.
Anthrax makes a comeback as environmental warfare replaces guns and ammo.
Charlie Sheen upset over his ongoing mishaps does a "180" hence joining a religious group, helping to get him on his way to a new image.
A well known celebrity collaborates with ISIL claiming "it is research".
Caitlyn Jenner begins to seriously date a sex-changed femme fatal.
Hugh (hunk) Jackman dates a Kardashian (vamp) while another "K" has a nervous breakdown and attempts suicide as a play for attention - meanwhile Kim and Kanye call it quits and cut the ties.
Recent interest rates hikes are only a band-aid for looming financial woes which bring the monetary system to "code orange". The dollar collapses after the western world's economy crashes, driving benchmark interest rates UP UP UP.
Moody mother earth dishes out a record breaking arctic blast freezing the east coast. The good news is that freezing weather curtails new viral strains on the horizon.
President Elect: I see a "C with a B in the shadows." In the ring for the last round: Ted C. vs. Hillary C. or Hillary C. vs. Ted C.
Natalie Wood's murderer is found guilty -- justice is served. A Hollywood movie is in the works and the music of Beach Boys has a major role in the soundtrack.
Rosie's daughter demands a trial against her mother for wrongful treatment, Rosie denys, denys, denys.
Joan River's death is found to be an accident caused by anesthesia.
Angelina Jolie's substance abuse, causes intervention, a clinic for anorexia is on the horizon.
Jennifer Lawrence declares, " I am the reincarnation of a 1950s' hollywood starlet and I consider myself adopted in this lifetime. My past life fame is the secret to my overnight success. My oscar moment is the continuation of my predecessor's untimely death.
A colossal meteorite heads towards earth, on or about, presidential election day.
Musical beauty, Lady Gaga demonstrates her acting skills in an award winning musical on the silver screen, channelling "Babs" Streisand.
The countries of; Iran, China, and Russia, unite in a fight declaring war with the western world. The bombing of a Russian ship instigates an already volatile political climate. The eminent third world war comes to the forefront of the world's leaders, hence more extraterrestrial activity.
Mineral mining for resources is the root of power conflicts in the middle east.
Rihanna caught cheating with an NFL jockstar.
Gwen and Blake's split boomerangs to another xo with his ex, and then leaves both for good.
Justin Bieber lives through his accidental overdose. Life is a roller coaster and The Party Must Go On <3 PMGO!
Matt Lauer reveals his secret (sex) addition causing morning (after) show controversy.
In the category of people; Alicia Wikander, Benecio Del Torro, Bradley Cooper, Cate Blanchett, Michael B. Jordan, Rooney Mara, holding the gold on the way to the Oscars.
In the category of film; Carol, Creed, Inside Out, Listen to Me Marlon, Sicario, The Look of Silence, Traffic, all get the red carpet treatment and a go for the gold.